Was Jeffrey Sterling Trial a Gov't Effort to Divide Investigative Journalists & Whistleblowers?
Posted by

feeds-importer

on

Thursday, 12 February 2015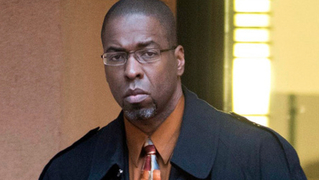 In January, a federal jury in Virginia convicted former CIA officer Jeffrey Sterling on nine felony counts, including espionage. Prosecutors accused Sterling of leaking classified information about a secret operation to disrupt Iran's nuclear program to journalist James Risen of The New York Times. Risen later revealed how the risky operation could have inadvertently aided the Iranian nuclear program. Supporters of Sterling described him as a whistleblower, but prosecutors claimed he leaked the information to settle a score with the agency. Sterling is scheduled to be sentenced in April. He faces a maximum possible sentence of decades in prison. We speak with Norman Solomon, who reported from the Sterling trial. "We've got to support investigative journalists and whistleblowers. We can't allow the government to drive a wedge between the two," Solomon says, co-founder of RootsAction.org, which has launched public campaigns to support both Sterling and Risen.