After Swedish Prosecutors Back Down, Is WikiLeaks Founder Julian Assange Close to Freedom?
Posted by

feeds-importer

on

Monday, 16 March 2015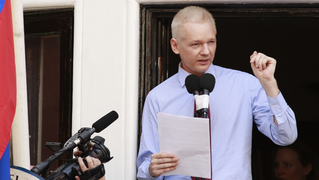 Today marks the 1,000th day WikiLeaks founder Julian Assange has spent in political asylum inside Ecuador's London embassy. For the first time, Swedish prosecutors have opened the door to Assange's departure with a request to question him in London. Assange has never been charged over allegations of sexual assault, but has been holed up in the embassy since 2012, fearing a Swedish arrest warrant could lead to his extradition to the United States. We speak with Assange attorney, Michael Ratner, who says an interview with the prosecutor may result in no charges, and even if Assange were convicted of these allegations, "he has done all the time he would have to do... so the whole case is essentially a bogus way of keeping him in that embassy."